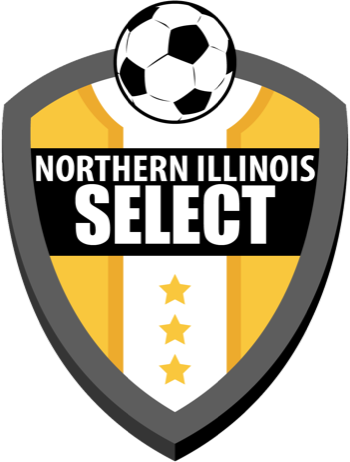 Northern Illinois Select - Features
Weekly training throughout each season
Goalkeeper-specific training included for selected goalkeepers
Exclusive to higher-level players (tryout-based)
Limited training group size to ensure attention from coaches
Coaches are highly licensed and experienced and do notcoach for any youth clubs
Opportunity to be selected for the IL State Team in the Midwest Select Games
Boys 2013, 2012, 2011, 2010, 2009
Girls 2013, 2012, 2011, 2010, 2009
NI Select Tryout Fee $25*
* Players selected - Tryout fee will be deducted from the NI Select Fall 2023 Fee
Tryout Date: Sunday 9/17/2023
Tryout Time:
5:30 to 7:00pm - 2013 & 2012 
7:00pm to 8:30pm - 2011, 2010, 2009 
Tryout Location: Olympic Park -  1675 Old Schaumburg Rd, Schaumburg, IL 60173
IF YOU CANNOT MAKE THE TRYOUT: Please complete the tryout registration and have your child's coach contact Zac Ludwig at zac@chicagosoccer.com to make a recommendation on behalf of your child.
Notification Date: 9/19/2023
Training Dates: 9/24, 10/1, 10/8, 10/15, 10/29, 11/5, 11/12 (rainout date)
Training Times: 5:30pm to 7:00pm OR 7:00pm to 8:30pm 
Training Location: 9/24 & 10/1 are at Olympic Park; the remaining sessions are at College of DuPage, 425 Fawell Blvd. Glen Ellyn, IL 60137
https://system.gotsport.com/programs/497R22584
PLAYER PROFILE 
Highly motivated, passionate, and ambitious
Demonstrate higher levels of mastery of the key qualities of a player (as outlined by US Soccer)
Ability to read/understand the game and technical proficiency are more important than being able to physically/athletically dominate due to earlier physical maturation. We would rather take a smaller, temporarily "less effective" player who shows long-term potential than one who has average or below-average technique and soccer IQ but who temporarily dominates due to his/her size and athleticism.
MISSION
The objective of the NI Select is to:
Identify motivated, talented players – with club assistance
Assist clubs in the player development process
Showcase and promote players to scouts, id2, and college soccer programs 
We achieve this by providing
A professional training environment with higher-level players
Weekly specialized training with experienced coaches – NISL Select Staff
Provide observations from scouts and college coaches
NI SELECT FEE ONCE SELECTED
NISL MEMBER                  $140 – 6 sessions
NON - NISL MEMBER       $165 – 6 sessions
For information email zac@chicagosoccer.com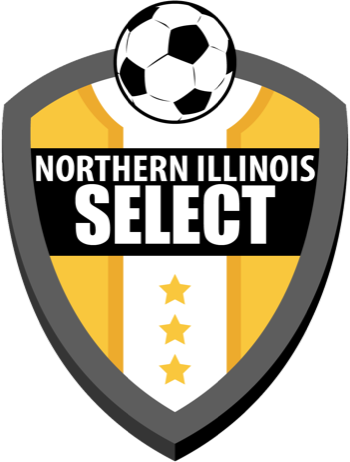 Northern Illinois Select - Features
Weekly training throughout each season (fall, winter, spring)

Goalkeeper-specific training included for selected goalkeepers

Exclusive to higher-level players (tryout-based)

Limited training group size to ensure attention from coaches and scouts

Coaches are highly licensed and experienced and do not coach for any youth clubs

US Soccer scouts will attend events throughout season

Identification/recommendations for id2 program

College coaches will attend events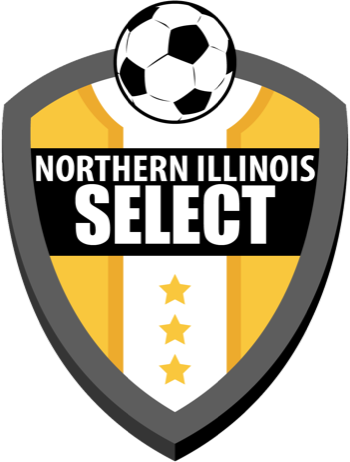 Northern Illinois Select - Benefits
Clubs

Your players will improve

Stronger players have an opportunity to be challenged, play with other strong players, and be identified for next level without leaving your club

Players have opportunity to be selected for national-level teams (good exposure/publicity for the club)
Players

High-level coaching and challenging training environment

Consistent training with high repetition for best-possible development

Identification for id2, national teams, and colleges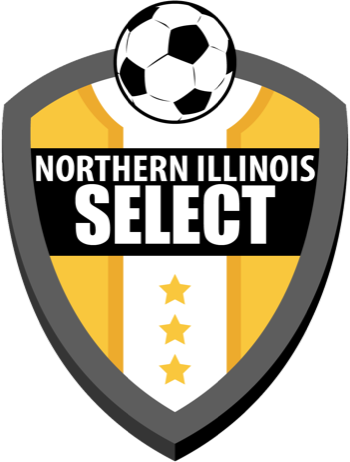 Northern Illinois Select Differentiating Factors
Actual pathway to the next level (US Soccer scouts & colleges will attend)

Exclusive to motivated, higher-level players

Consistent, weekly training ideal for development

NISL Select staff do not coach for other clubs (no poaching)
Register:
Registration Open